Public procurements are continuously being published on multiple public internet resources. Information about new procurements and updates are published with different frequencies or depends on a customer's activity. For example, sometimes there is no new information, but at other times there are too many changes being made at one time.
The web service's IT architecture should smooth out overloaded peak times and decrease the use of cloud resources during idle times as well. We applied microservice architecture to manage the load depending on the power of an incoming information stream.
We developed the pipeline for delivering analytics information on time to the users:
Data collection services aka "spiders"
Download HTML from found pages
Extract information and save it in different datastores
Analyze data
Show analyzed data on the web service.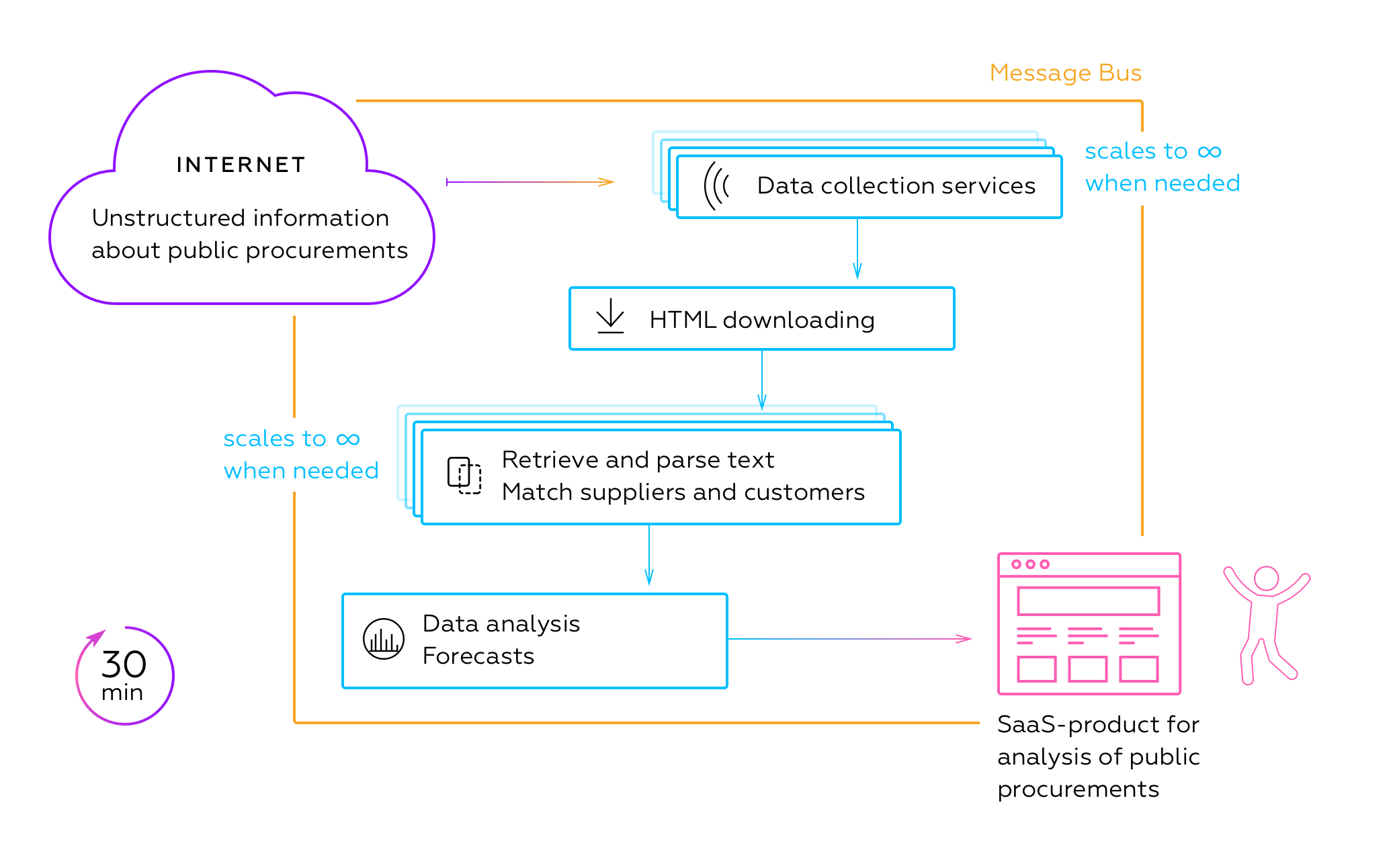 Byndyusoft built infrastructure on Amazon Web Services to automatically provide the scaling out of cloud resources.