Enterprise
Holdings, groups of companies, industrial enterprises, big e-commerce and financial companies often have their own IT, design and marketing departments. Indeed, these companies have problems in implementing internal IT innovations or bringing new IT products to market.
CHALLENGES
Internal projects that change prioritization frequently
Often times development teams are unstable as they have to borrow
employees from other departments
inside the company
It's hard to calculate the cost and the final budget of internal development
processes
Shortage of necessary staff and competencies
No time for making quality requirements
Bureaucracy creates obstacles along the project path
OUR SOLUTION
Our team has to understand the clients' goals, and how they will affect the success of the project in the end. That's why, before the project starts, we identify measurable and time-bound goals in collaboration with stakeholders. Then, we develop the project until all goals are met in the most cost effect way for the client. We do all of this while remaining flexible in the scope of work. You will get a professional team who strives to meet your objectives.
CASE STUDY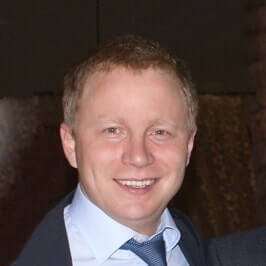 We have started our collaboration gradually, with care.
The confidence and trust
we have with Byndyusoft was achieved in the development process. Byndyusoft is very
flexible with changing requirements
because when you are developing a real life IT-product there is no way to plan all of its aspects in advance. At this time Byndyusoft is responsible for all IT tasks for our Public Transport Television project.