Startup
Ideas without implementation will not bring you any profit. To attract investors you have to create a Minimal Viable Product (MVP) as well as doing it quickly and inexpensively. Next, to be successful in the global market you have to deliver new releases faster than your competitors and with higher quality to satisfy your clients.
CHALLENGES
High level of uncertainty at the beginning
Developers need a document with requirements
Requirements change frequently because of real market demands
Long delivery cycles give advantages to competitors
OUR SOLUTION
Finding a scalable business model, hypotheses testing and customer development, are the basis for successful product development. Customer Journey Mapping and User Stories, pivot and MVP are understandable terms for our team. We know that time-to-market is very important for a new product, so we use short delivery cycles from one day to one week. Each delivery increases IT-product business value. We do all of this while remaining flexible in the scope of work. You will get a professional team who strives to meet your objectives.
CASE STUDY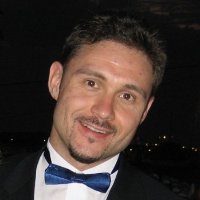 I've been working with Byndyusoft since 2014. I would like to note the thoughtfulness and desire to understand the client's business needs by each team member.
They are highly responsible and gave me excellent business results.
As a bonus, we regularly received consultation during the process from Alexander Byndyu himself. I strongly recommend this company for IT-product development.